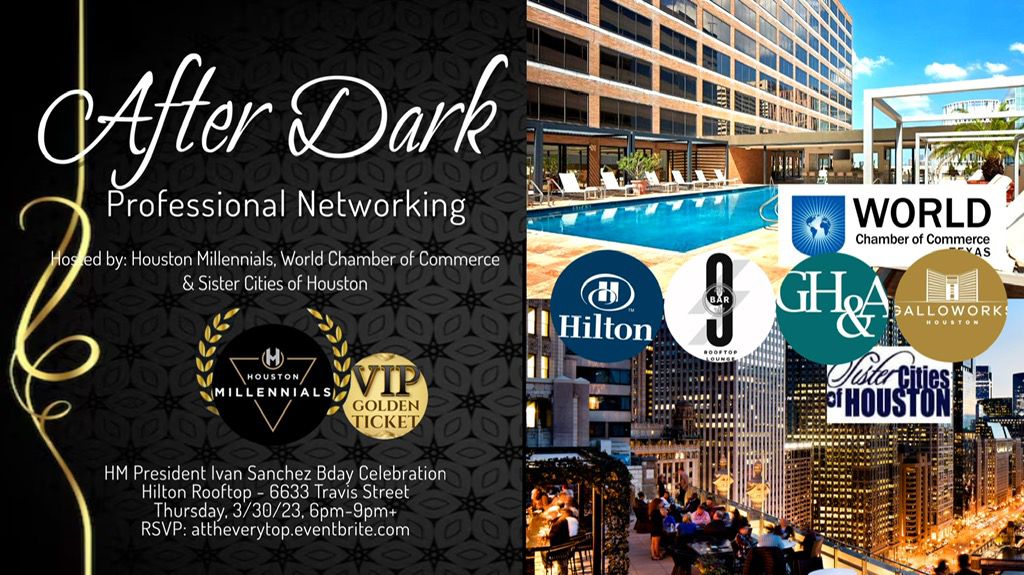 "AFTER DARK" PROFESSIONAL NETWORKING
The World Chamber of Commerce-Texas is collaborating with Houston Millennials to organize a special networking event, which promises to be one of the most popular and prestigious events in Houston. This event, known as the "Millennials After Dark (MAD) Professional Networking," will be held at the Hilton Hotel's open-air rooftop and will feature a full LED production team, multiple 360-degree selfie video cameras, 3D LED fans, happy hour beverages and bites, and VIP Golden Ticket Complimentary Cocktails in the VIP.
This event brings together a powerful international network of highly motivated attendees from every industry, including Houston Millennial leadership, to help you expand your connections and grow your network. Don't miss this opportunity to step out of your comfort zone and invest in your future success. Join us at the top and let's network like never before!
Please register and use the promo code "WCC" for a free entry ticket